Junior Chefs (9-14): Tasty Kitchen Science Lab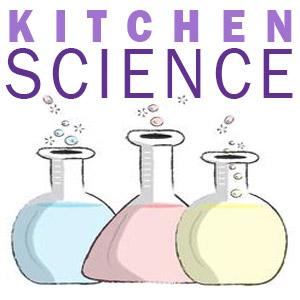 13 Seats available
Price $66.00
Instructor: Ariel Johnston
Location: The Culinary Center of Kansas City
School's out, school's out! What do smart kids do in the summer? They keep on learning, that's what!
In this BRAND NEW 4-hour kitchen science class, Junior Chefs (ages 9-14) will learn all about the science of cooking as we go all "Alton Brown" in the kitchen and do science experiments that they can eat!
This ain't rocket science, kids! It's good clean and tasty fun! What makes soda fizz? What makes quick breads rise? What does yeast do? How does ice cream freeze?
Today's instructor, Ariel Johnston, is a Certified Nutritionist, With over 140 nutrition and cooking classes to kids and adults through the Kansas City area for the local food bank, Harvesters, under her belt, and over a year teaching kids classes in CCKC kitchens, you can rest assured that your kids are in very capable hands with this engaging instructor. Plus, she's lots of fun!
She will cover new ground and discover these edible secrets as kids learn to make summertime favorites such as Lemon Soda, Lemon Quick Bread, and homemade Ice Cream. Plus, they'll play with their food as they conduct a "magic milk experiment: and make edible Peanut Butter Play Dough and "real" food towers.
This is the only place where it's fun to eat your homework!
Hands On | Lunch
Thu 6/20/19 10:00 a.m. -2:00 p.m.

Important: We require a waiver to be signed on behalf of each student by a parent or legal guardian prior to your child's admittance to this class. This waiver requests a phone number where you can be reached during the class if necessary, and names of any additional people who are authorized to pick up the child after class. We strongly encourage you to print off a copy of this Waiver and bring it to class with your student. If we don't receive a signed Waiver, your child will not be allowed to attend class. We are sorry but we cannot make any exceptions to this rule. If someone other than the parent drops off your child, they will need evidence that they are the legal guardian for your child in order to sign a Waiver at that time. For safety reasons, we also recommend that students under 18 wear close-toed shoes, long pants and have long hair pulled back.
NOTE: So that your kids have the best possible experience and the instructors have their full attention, our policy is that only registered students are allowed in the classroom while classes are in session. Parents should plan to pick up their students at the end of the advertised hours for their class. We thank you for your cooperation!
You do not need to be a member of the Junior Chefs Academy™ to take this class.
Junior Chefs in the Kitchen™ and Junior Chefs Academy™ are trademarks and service marks of The Culinary Center of Kansas City®.
If you plan to attend this class with another party who signed up separately, please add their name(s) to the COMMENTS section of your online registration so that we can seat you together; otherwise we cannot ensure that you will be seated together for the class. If you register for multiple students at one time, that registration will prompt you to supply the names of all students you are registering and we will know to seat you together. Thank you!
Sold Out
Events in this Series:
Series description
An error occured. Wait a few minutes then try again. If the problem persists contact technical support.