"HONKY-TONK HEAVEN"- A Kitchen Party feat. Slim Hanson & The Poor Choices and Nashville Food/Drinks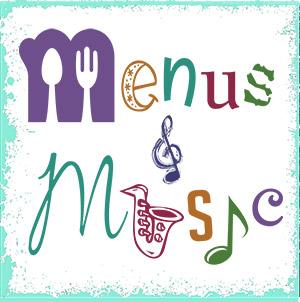 Price $50.00
Instructor: CCKC Chefs
Location: The Culinary Center of Kansas City
Sold Out
"Pay your dues and you play for free
And you pray for a honky-tonk destiny.
You cut your teeth in the smoky bars,
And live off the tips from a pickle jar."

Join us for a kickoff bash and a tasty new way to party right here in Downtown Overland Park as we celebrate our newest experience at The Culinary Center of Kansas City® –
A 'Menus & Music' Kitchen Party! HONKY-TONK HEAVEN
featuring Slim Hanson & The Poor Choices and the food & drink of Nashville

Designed to lead you away from the everyday, these laid back and relaxed celebrations combine a popular musical genre with the food and drinks that define it.
We're kickin' it off big on Friday, January 17 with an immersion into the food and music of country music mecca Nashville, TN, complete with a live honky-tonk band, Nashville-inspired buffet, Tennessee whiskey tasting, dancing, craft cocktails and cold beer.
There are few places more steeped in country music than Nashville's honky-tonk bars, where yellowed head shots line the walls, the beer is cold, the wooden dance floor creaks beneath your feet, and the artists who take the stage are just chasin' that dream.
We called upon none other than our own local honky-tonk gem, Slim Hanson & The Poor Choices, to transport us to those smoky dives with the sweet sounds of steel guitar and heartache that echo the likes of Hank Williams, Patsy Cline and the up-and-coming country crooners found in Tootsie's Orchid Lounge. Dancing? If it moves you. Getting to know your fellow partiers? Absolutely. Recipes to take home. Why wouldn't we?
Honky-tonkin' is hard work, so our CCKC Chefs will flex their culinary muscles with a buffet of Nashville's famous foods such as The Nashville Hot Brown, The Loveless Café's Fried Chicken & Biscuits, Mac'n'Cheese, Garlic Greens and Chocolate Pie… just a few of the tasty dishes we will prepare in our Nashville honky-tonk tribute.
Just because we're slummin' it in a honky-tonk bar doesn't mean we don't have high-brow tastes so we will offer a good 'ole fine Tennessee whiskey-tasting, featuring some fine hooch straight from the hills of Tennessee.
Our bar will also feature craft cocktails that give a nod to iconic Nashville bars, such as The Oak Bar at The Hermitage Hotel with its sophisticated 'Belle Meade Bourbon Old Fashioned' and the apple-brandy 'Cider Press' from Gray's On Main, which promises to warm your bones and pull you out of the winter doldrums. And, yes, we'll have Sweet Tea and beer… and yes, the beer will be cold.
So don your honky-tonk attitude… and maybe your best cowboy boots and step into the world of a country music honky-tonk bar.
Come early to secure a table next to the dance floor... because it's 'first come first served' for seating at this event (i.e. no pre-assigned seating).
Fri. Jan 17, 2020
Bar and Whiskey Tasting opens at 5:00
Buffet opens at 6:30
Music & Dancing from 7:00-10:00
$50/person for advance purchases ($55 at the door)
Includes dinner buffet, live music, whiskey tasting … and a cold beer.
(cash bar available)
Sold Out
Events in this Series:
Series description
An error occured. Wait a few minutes then try again. If the problem persists contact technical support.