(No Longer Available) Plant-Based Lunch Menus for Work, Home and On-The-Go!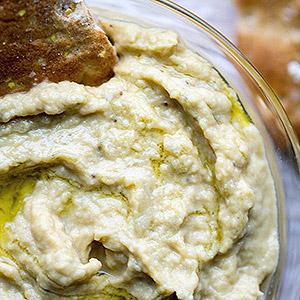 Price $65.00
Instructor: Cindy Newland
Location: The Culinary Center of Kansas City
Sold Out
Are you tired of the same 'ol boring lunches? Get ready to discover the incredible power of plants. Join us today and learn fabulous healthy plant-based lunch recipes that will keep you full and satisfied until dinner.
What does it mean to eat a "plant-based diet?" And if protein doesn't come from meat, where the heck will it come from… and will it taste good and satisfy? When you base your meals on a rainbow of power-packed fresh veggies and fruit, along with an array of versatile whole grains, you'll discover that you can pull together awesome lunches that are oh-so-yummy andyou can feel good about eating them.
Whether you are doing the Meatless Monday thing, or you are interested in a complete change to cleaner eating, this powerhouse of a class will change the way you think about lunches.
Culinary instructor, Cindy Newland, author, speaker, certified health coach and experienced plant-based cook is the perfect person to give you the information you need, not only about what it means to eat this way but how to make it happen. She struggled with a back injury that led her to make drastic changes and with those changes she lost 125 pounds and discovered a whole new way of eating and nourishing her body with plant-based foods.
One of the questions she's asked the most is what she eats every day to keep on track. Today, she'll focus on lunch menus as she teaches you what she knows and shares a few of her favorite plant-based recipes like Seitan Gyros, No Tuna Salad (yes, it's a thing… and it's delicious!), Eggless Salad, BBQ Jackfruit served with a homemade Smoky Sweet BBQ Sauce, and more. And, of course, even lunch needs a sweet ending, so Cindy will teach one of her fabulous plant-based cookie recipes that will knock your socks off.
She understands that the ingredients can be a little intimidating, and that folks want to purchase them, but don't know where to start and don't want to waste a lot of money on ingredients that they might not use again. She gets it and so will you after this class.
Come soak in the knowledge as Cindy teaches delicious lunch dishes with protein substitutes and other interesting swaps to create amazing, flavorful plant-based recipes. The 'keeper' dishes you learn today are sure to change the way you feed yourself, and your family, as you learn the basics and gain the confidence needed to cook for a plant- based lifestyle.
Participation Class | Tasting
Sat 8/29/20 10:00 a.m. - 12:30 p.m.

Expert culinary instructors teaching simple steps that can change your life, one dish at a time! We have individual classes in our Cookwell™ Program as well as entire programs designed for corporate wellness initiatives. Why? Because wellness begins in your kitchen.
CookWell!™ is a trademark and service mark of The Culinary Center of Kansas City®.

NOTE: For Onsite Classes, when you arrive, please check in with our Class Assistant who will give you information as to where you will be seated. We will be arranging our classrooms to allow for social distancing. In order to comply with governmental orders and for the protection of our guests and staff, we ask that you wear a mask when here at The Culinary Center of Kansas City. If you are planning to sit next to someone else attending the class, we would suggest arriving at least 20 minutes prior to the start time of the class so that we can address that request. Both students would need to be comfortable with the request to be seated together. Thank you!
Sold Out
Events in this Series:
Series description
An error occured. Wait a few minutes then try again. If the problem persists contact technical support.